Welcome to St. John's Lutheran Church in Rome, NY.
OUR MISSION....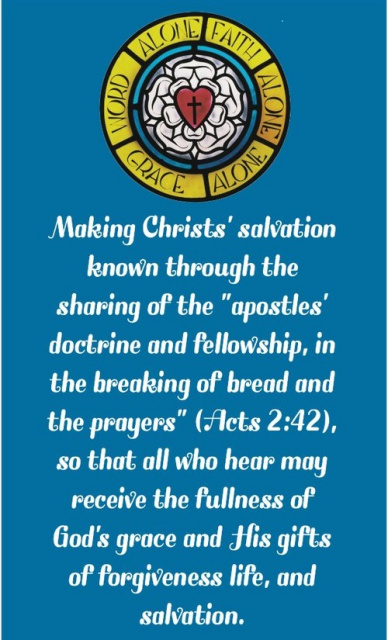 Online Services in a Virtual Setting
Zoom Sunday Services - 10 am each Sunday
https://zoom.us/j/3471016273?pwd=a2JuUmhIN3RUdVNySXZNQU5TYnB6QT09
Meeting ID: 347 101 6273
Password: 323364
----------------------------------------------------------
Zoom Bible Study - 7-8 pm Wednesday night starting April 22nd
Zoom log-in information for Zoom Bible Study:
Please call or email the church office.
AT THE CHURCH
Sunday School and Adult Bible Study
at 8:45 am
Divine Service Sunday at 10:00 am
Matins Services are held Monday through Thursday at 9:00 am at the church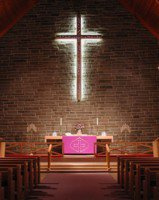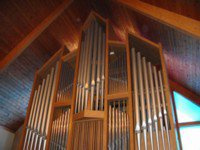 We believe, teach, and confess:
"For He made Him who knew no sin to be sin for us, that we might become the righteousness of God in Him." 2 Corinthians 5:21

"But we preach Christ crucified, a stumbling block to Jews and folly to Gentiles, but to those who are called, both Jews and Greeks, Christ the power of God and the wisdom of God. For the foolishness of God is wiser than men, and the weakness of God is stronger than men." 1 Corinthians 1:23-25

"For by grace you have been saved through faith. And this is not your own doing; it is the gift of God, not a result of works, so that no one may boast. For we are his workmanship, created in Christ Jesus for good works, which God prepared beforehand, that we should walk in them." Ephesians 2:8-10
Grace alone
God loves the people of the world, even though they are sinful, rebel against Him and do not deserve His love. He sent Jesus, His Son, to love the unlovable and save the ungodly.
Scripture alone
The Bible is God's inerrant and infallible Word, in which He reveals His Law and His Gospel of salvation in Jesus Christ. It is the sole rule and norm for Christian doctrine.
Faith alone
By His suffering and death as the substitute for all people of all time, Jesus purchased and won forgiveness and eternal life for them. Those who hear this Good News and believe it have the eternal life that it offers. God creates faith in Christ and gives people forgiveness through Him.